The energy industry is changing. Increasing demand, security of supply and climate challenges mean that network companies have to think new.

External drivers together with the necessity of digitization and innovation result in new strategies. But they must understand the whole line in order to have an effect.
All companies in the Hafslund family have been given new strategies, as a response to challenges and opportunities created by the changes in the power industry. In order to create a good understanding and real ownership of strategies among both managers and employees, Hafslund chose to use dialogue tables and Diggle. An interaction between short introductions, group-wise reflections and summary and discussion in plenary enabled the managers to explain and anchor the strategy in the business.
A clear message and the mobilization of managers were important success criteria in the strategy work. At the same time, the management wanted to receive feedback and suggestions for adjustments and clarifications of the strategy. Each meeting had both individual and group-based tasks, while direction and frameworks were handled by an internal facilitator (part of top management). A very important part was clear recognition of the work done by the participants along the way.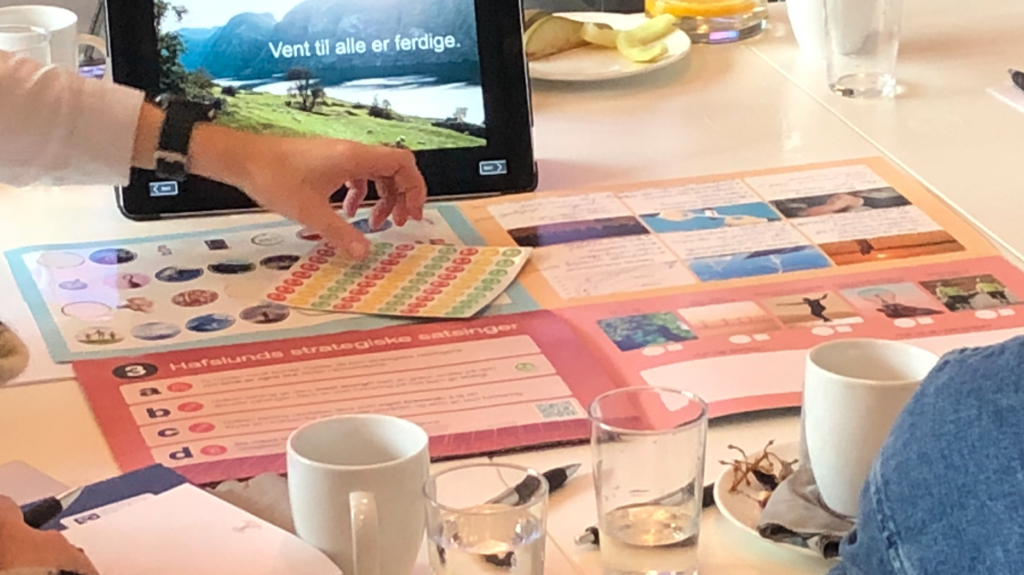 Specifique contributed to the development of both content and angle/problems, development of the agenda, technical arrangement and facilitation of interaction between plenary and group work.

A "sesame-sesame" dialogue mat and Diggle were used as work tools during meetings, to convey messages and collect data/response for use afterwards.

A separate dialogue mat for departmental meetings was developed, based on the leader's template. The strategy was still an important topic, but with a greater focus on local implementation.