Essity is a leading global hygiene and health company breaking barriers to well-being within the business areas of Health and Medical, Consumer Goods, and Professional Hygiene. The company conducts sales in approximately 150 countries under the leading global brands TENA and Tork and other strong brands, such as Libero, Libresse, Lotus, and Saba. Essity has sales in 150 countries and a total of 46.000 employees (2021) and is listed on Nasdaq Stockholm.
This project is about improving and transforming a safety culture by involving and engaging management, leaders, and the workforce throughout the company.
Safety Culture can be boiled down to people, processes, and leadership. Essity has for years intensively and successfully worked with implementing their technical standards. When they approached us, it was because they could see that moving forward on their safety journey, it was one essential thing missing:
emotions!
The wish they presented was simple: help us develop a concept that embraces our safety culture journey through an emotional way to learn and live safety. So we did just that!
Changing the safety culture in large companies requires thinking big. It includes developing high-quality safety leadership training, involving and engaging everyone from top management to shop floor personnel. It requires active use of cultural surveys and adapting to local conditions. A clear visual identity to brand the culture initiative is a priority.
We first started a brand identity design process – resulting in
Essity I Care.
I Care offers a set of professional slogans, designs, images, and merchandise, to be used in different cultures, countries, or environments to achieve a visual identity and connection with Health & Safety. We even established the
essityicare shop
, the brand store for the health, safety and well-being journey at Essity.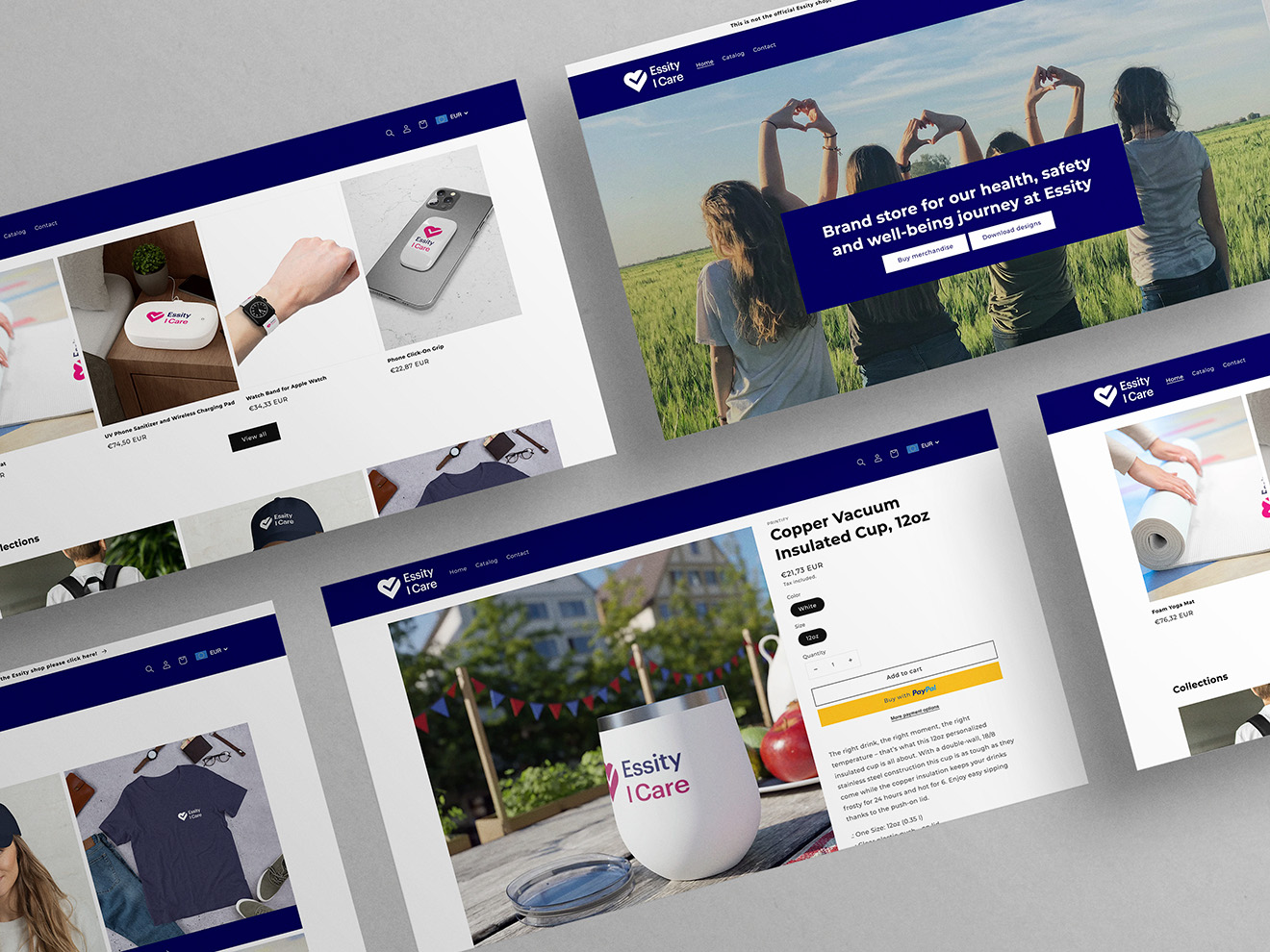 Then we developed the Health & Safety leadership training. This training's primary purpose is to transform everyone in the company into safety leaders, regardless of position and function. The training will allow all leaders to know, feel and do safety every day
by heart
After developing clear learning objectives, we decided on the learning methodology and created the tools for carrying out the training. We developed a 12 hours training program (2×6 hours) using NO powerpoints! It is an interactive and engaging group-based / face-to-face training, using Dialogue Mats, Diggle, casework, and dilemma games. We organized the learning content into seven separate modules, all tailored to Essitys own safety journey.
Internal resources deliver all training. The first step targets all site leadership teams around the world. Then, to secure the internal anchoring internal, the local site leadership teams will continue to deliver the same training to all operators at their sites.
We translate all material into 14 languages to ensure understanding and commitment to this crucial initiative. Essential information from all the training is collected and used as a knowledge base to further develop the safety culture at Essity.
The leadership program is currently rolled out with excellent reviews and feedback. Both trainers and participants are off to a flying start.
Donato Giorgio
President Global Supply Chain
"This is fantastic! This is how we want to do "change management," not only within safety but in all business areas!"
The cultural program will continue with new initiatives throughout 2023 and 2024 to help all sites move forward or sustain their Health & Safety culture.