As the country's largest utility company, serving over 2 million customers, Elvia shoulders a crucial societal role: powering the renewable society. Yet societal expectations, demands, and needs are constantly changing. To remain relevant in the future, Elvia must find a balance between crafting and adhering to a resilient strategy and adapting to a dynamic environment.
The internal strategic work followed a familiar pattern, examining external drivers, assessing internal resources and potential obstacles, and defining long-term objectives.
Both the board and executive management were deeply involved in shaping the strategy. However, the executive management, led by the new CEO, firmly believed this wasn't enough: every Elvia employee must feel a sense of unity and enthusiasm regarding the new strategy, understanding its goals and rationale.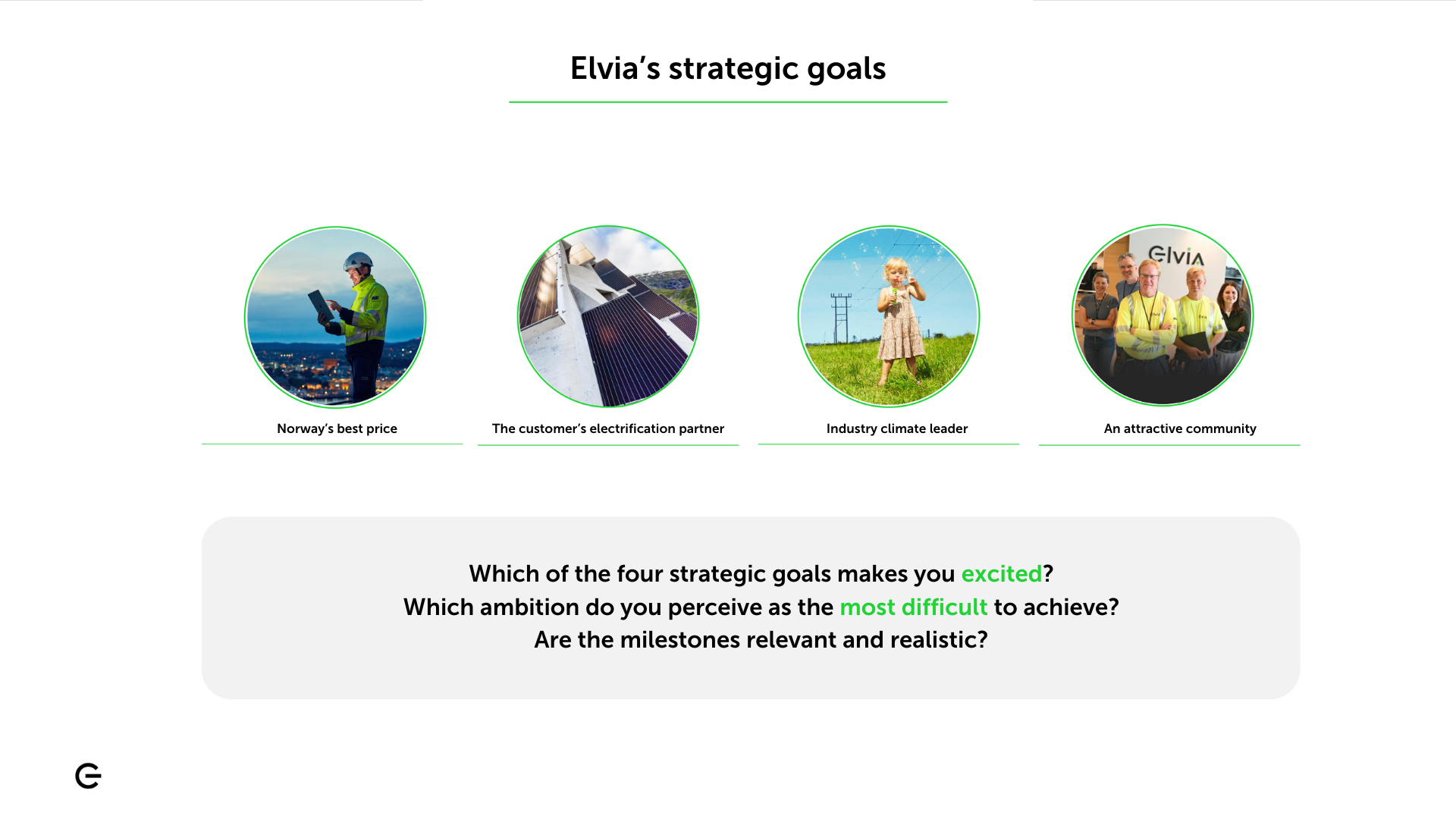 The ambition is clear: Elvia aims to be the customer's partner in electrification by delivering more efficient services.
In collaboration with Elvia, we drafted an execution plan, proposing various methods throughout the process.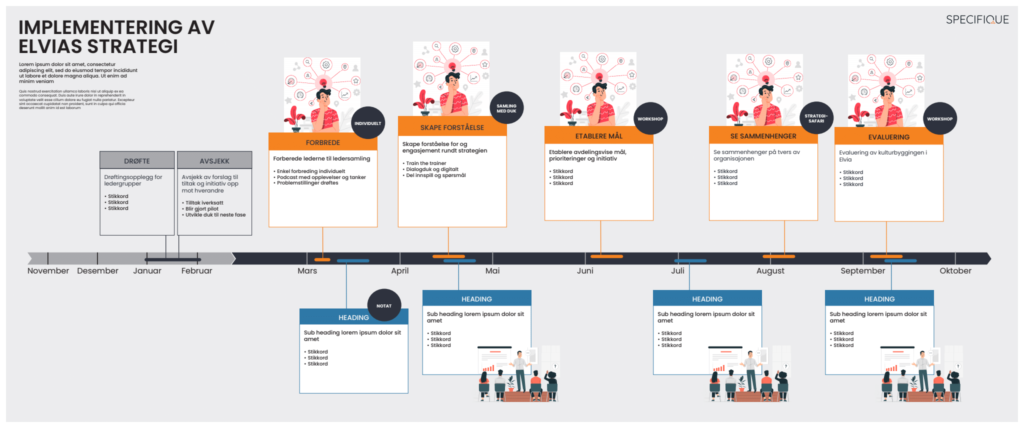 Middle managers played a pivotal role, both as agents of change and as a collective body ensuring the right resource allocation to achieve the strategic goals. Staff would need support throughout this process. Therefore, offering methodologies and tools to simplify their roles as communicators and process managers was crucial. The solution blended a conventional Dialogue Mat with digital data capture and presentation through Diggle.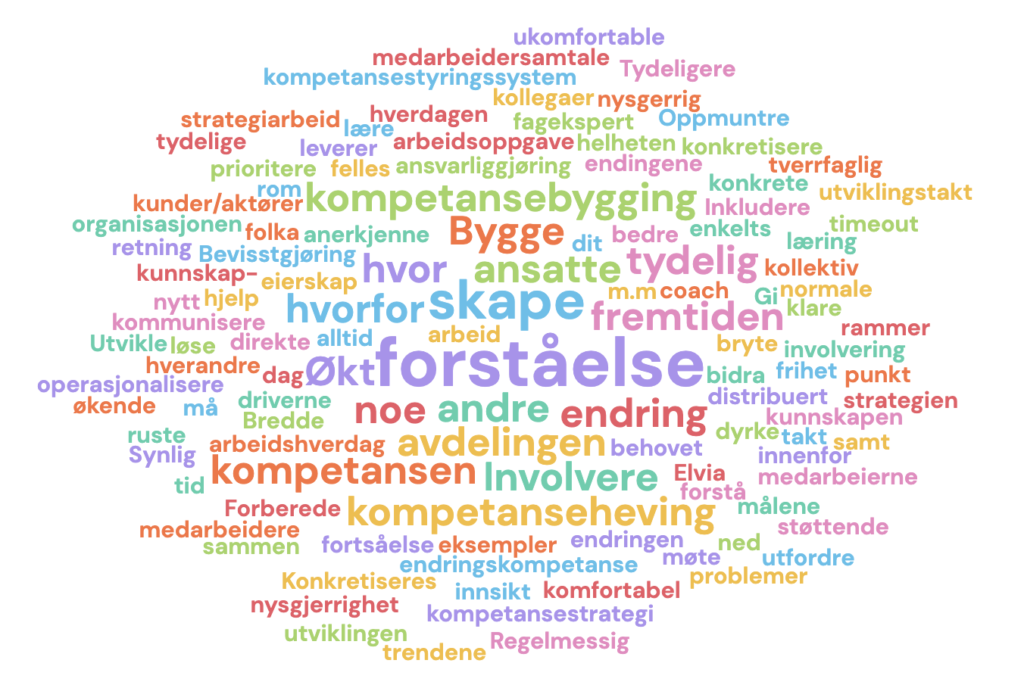 After a few teasers through internal channels about the upcoming strategic alignment, roughly 90 leaders convened for a two-day workshop. The first part was dedicated to the content of the new strategy. An external expert presented external drivers before all leaders articulated what these meant for each individual. This approach highlighted a shared understanding of how external needs and expectations influenced Elvia's future direction.
The next step was to unveil the primary elements of the new strategy. After group reflections on associated opportunities and challenges, and vital success factors, selected leaders debated the inputs from the audience. Using a mix of the Dialogue Mats and Diggle, leaders were challenged to specify how the strategy would apply into daily operations.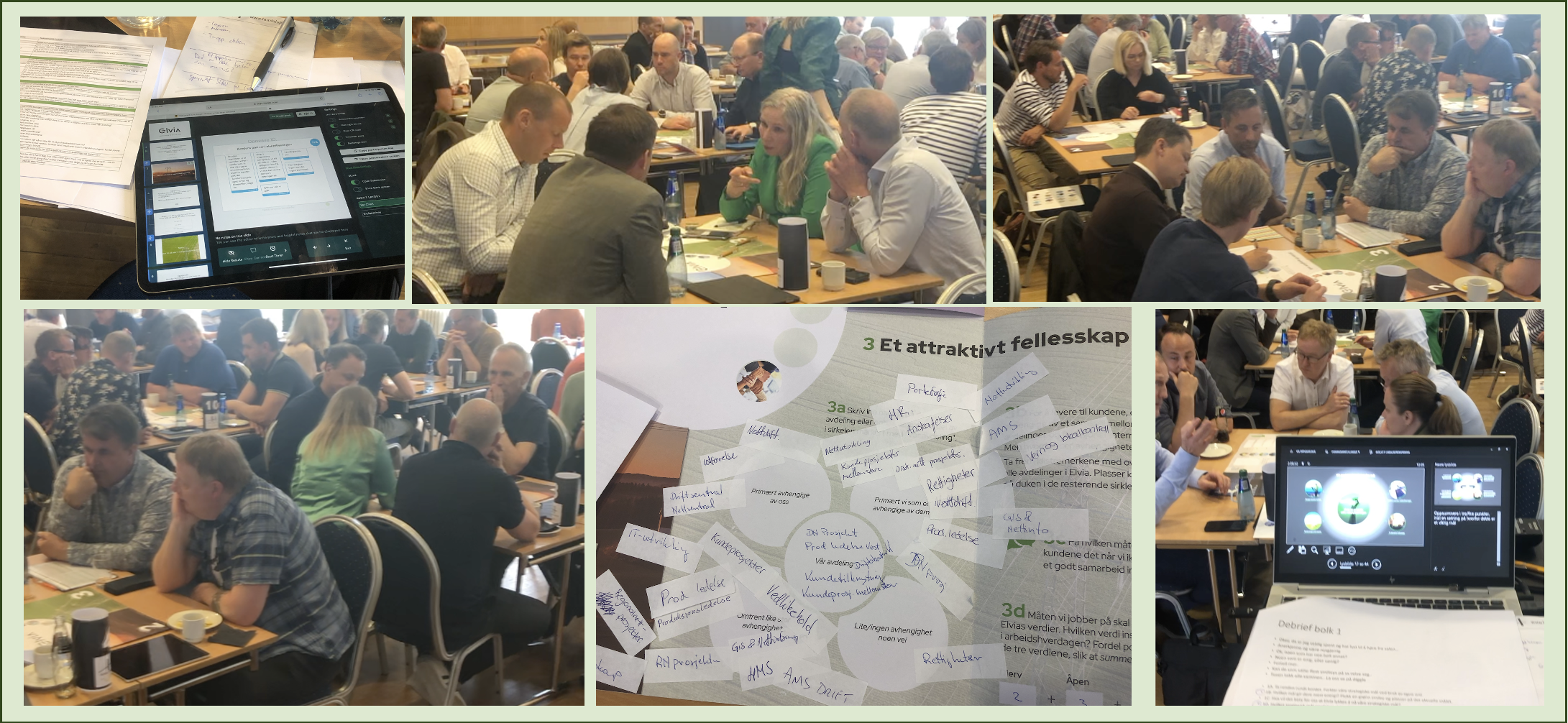 Each leader left with a simplified version of the Dialogue Mat, ensuring the strategy's continued embedding throughout the organisation. Although daily operations vary across different parts of the company, the Dialogue Mat established a universal framework shared by all 900 members. Recognising ways to realize the strategy across departments and divisions becomes considerably easier when everyone shares a foundational understanding of the strategy itself.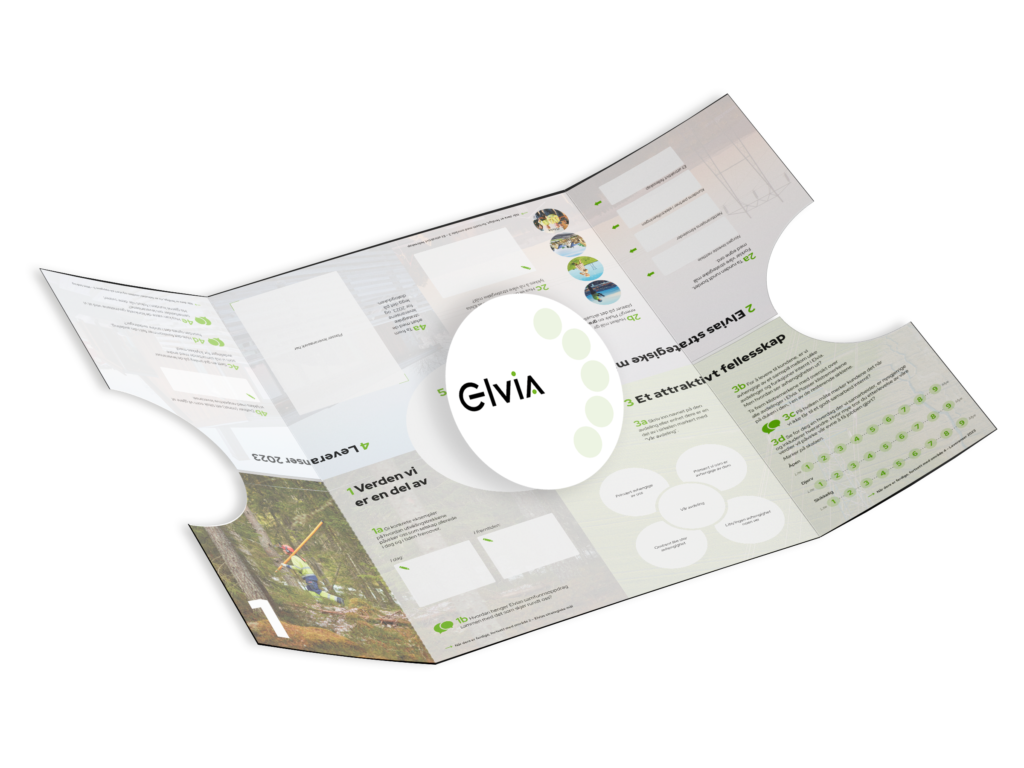 Feedback from the client indicates that the embedding process was effective, and the departments simultaneously had the autonomy to specify how they would actualize the strategy.
We've received several positive responses from the Dialogue Mat's effect, and it's been fascinating to see how different departments have tackled it! After the completed workshop, leaders have worked on formulating initiatives which we've gathered for further development.